© 2012 Private Pawn Inc. All rights reserved.

130 Old Cumming Drive Canton Ga. 30115  | email: info@PrivatePawnShop.com | call: (770)213-1117

Private Pawn is not your typical pawn shop

Forget about any other pawn shop you have visited or any stereotype you've heard about pawn shops in general.  Here at Private Pawn we strive to offer our clientele a personalized service.  For those customers who  wish to maintain privacy during the transaction, we can come to you or schedule an appointment during our "appointment only" hours.   We provide a safe, secure and confidential cash services to only the most upscale and reliable clientele, at a customer friendly location in Canton.

Questions?  Send us a  note using the form to the right or call us at (770) 213-1117

Got a question or comment?

Name:

Email:

Question/Comment:

BUSINESS HOURS

Monday-Friday 10AM-5PM EST

Saturday by appointment only

(770) 213-1117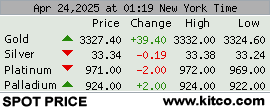 We Buy:

Diamonds
Rings
Jewelry
Coins
Watches